Key questions
• What is the lesson space? How do we redefine it?
• Is there a one-size fits all approach for all subjects?
• What makes sense from a technical standpoint?
My role:
Lead UX designer, interaction design, visual design, design thinking exercises, conceptual diagramming, partner in product priorities
Goals
Reduce lessons less than 5 minutes from 9% to 4%
Increase recurring lessons from 40% to 50%
Increase live lessons from 40% to 50%
prioritized User stories
I want a personal connection
I want to feel like we're working through problems side-by-side
I want to expand my whiteboard, so I can share all material and follow along
I want to comment in the lesson space to notate important areas
I want to more easily add in material/content of any type for the lesson
There were issues with the whiteboard and editors, in terms of restricted amount of space and tab structure. The tools provided are also not adequate for drawing, subject-specific content like formulas, and commenting. There was also a significant amount of technical issues.
Current lesson space pictured on left.
Student and tutor feature importance
Conducted a competitive analysis looking at competitors and collaboration tools to get inspiration and see how others are enabling online learning and collaboration.
Diagrams
Did lots of diagramming in order to make sure the existing system was adequately captured, for example there were a lot of vendors and pieces used in the current lesson space that were previously unknown. Mapped the current flows and user goals to make sure our priorities mapped to their needs.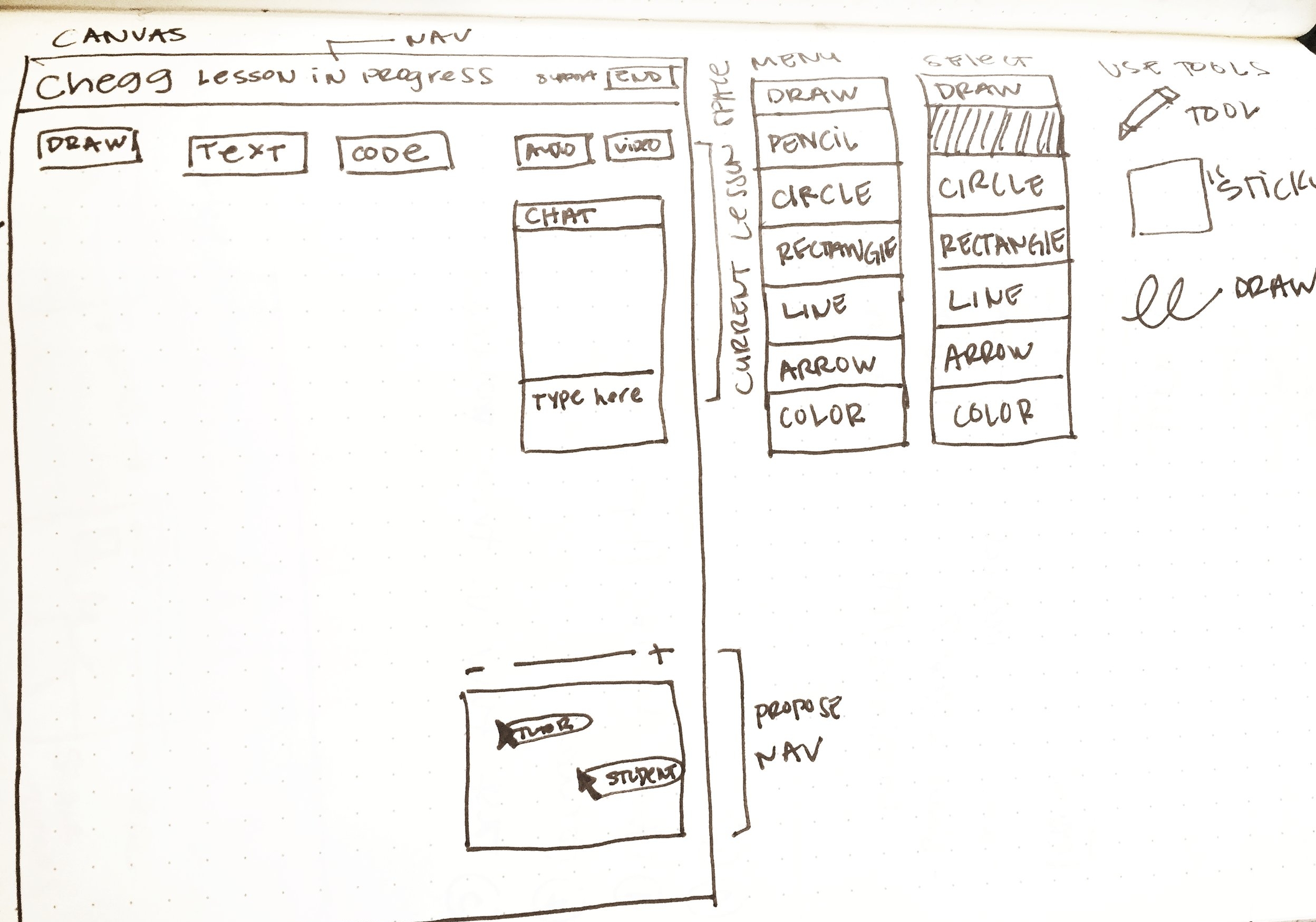 Sketched out many different ways to think about modes in the lesson space before moving into digital.
Mapped the priorities in very lo-fi concepts to brainstorm ideas for different models to test and ideate with the team.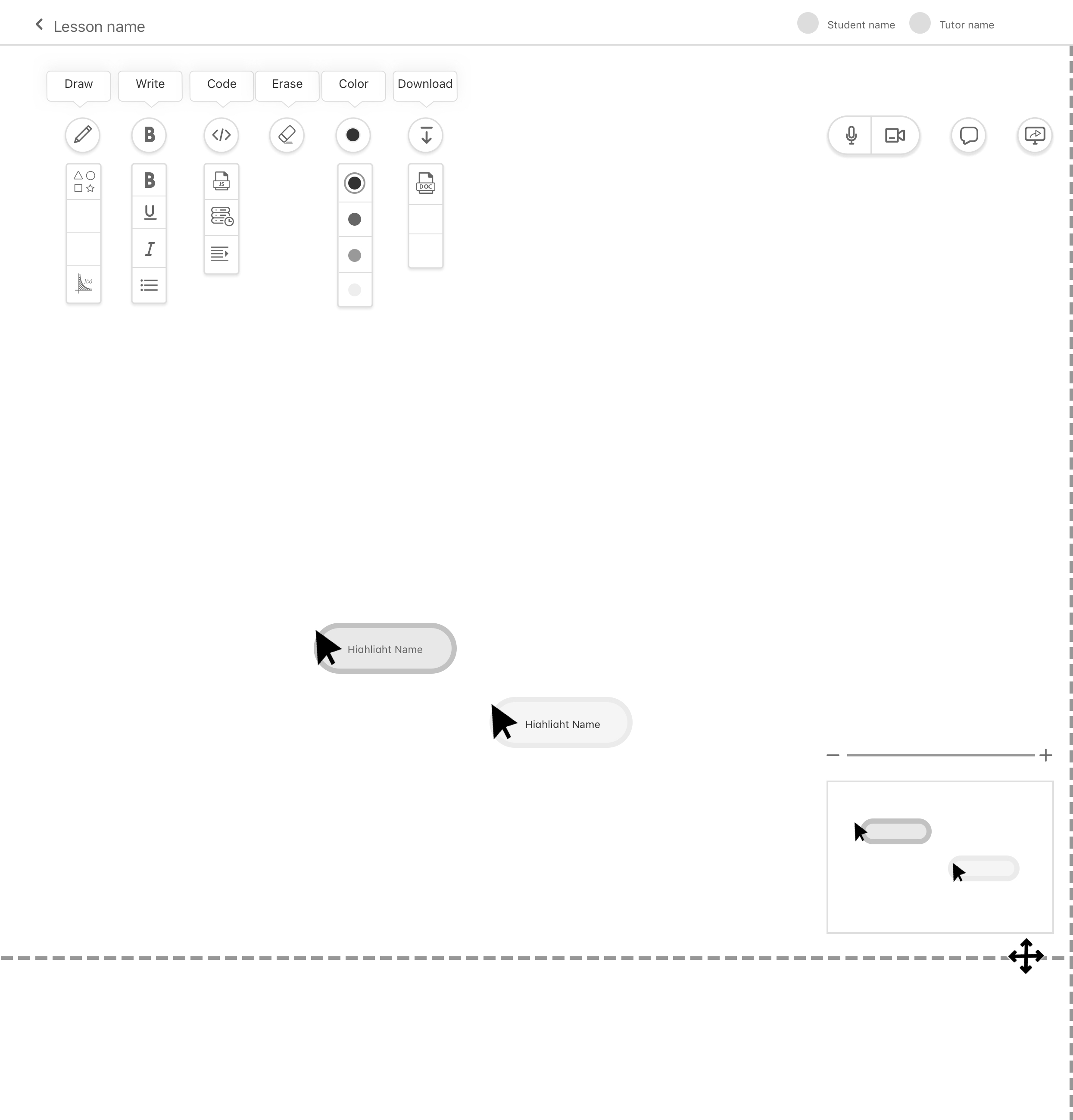 Wireframed three different concepts to test. This one exposed all tools at once, removing the three different editors we currently had, creating just one lesson space, allowing the user to move in all directions.
This version explored nesting tools, hiding tools and only exposing the necessary ones in context to specific areas the user was working in, e.g., drawing would expose more drawing tools. The intention was to test a more simple working space. A "section" would be created from each tool space. The user could only move vertically in this model to see if that felt more natural than being able to move all around.
This was the most conservative exploration, closest to the current lesson space. This kept the lesson space organized in slides, so that the post-consumption format could be easily transferred into study guides.
After iterating and reviewing internally, we moved forward with these three concepts to test.
We tested with tutors first thinking that if we equipped them with the tools they needed, the outcome would be better for the students.
Version A was the current lesson space.
Designs were super lo-fi and close to a digital "paper" prototype
Next steps
Left the company before project was finished
Next steps were to iterate on slides mode, vertical expansion as seen in versionB