The goal of the project was to get people more down the match funnel, which was called "Opportunities."
There were two ways of connecting with a tutor and Opportunities matched students better to tutors.
My role in this project was interaction and visual design. I worked on this with the lead designer and researcher, with feedback from the design director. Stakeholders included product, community, and business.
We knew people were confused by multiple pathways. Wanted to click directly on a tutor, but getting matched was better.
Current design prior to this project to the right.
Looked at a variety of minified search inspiration to try and design a more lightweight approach for users to get matched. Airbnb's old model of search was a key inspiration.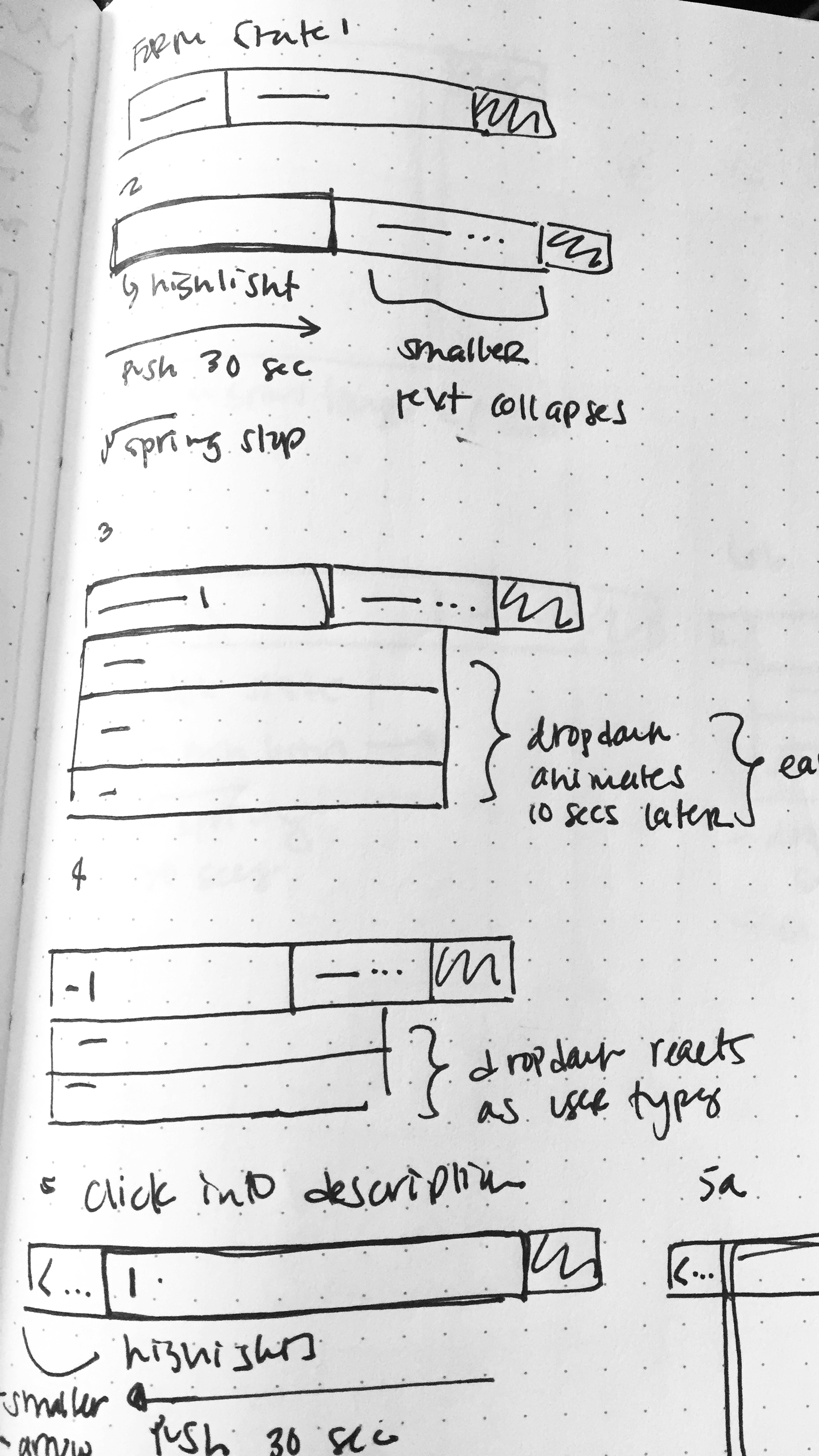 Started out the process sketching, exploring how we could make search feel more friendly and get more information from the students in one step, making it feel more lightweight than the current process of doing multiple steps.
Focused on whole page at first. Concept to have more interactive way of engaging with tutors and entice users to use the search bar.
Also explored having a more robust how the service works to educate up front.
Students liked the minified search bar, which they said was more enticing than the cards.
Explored different ways to explain how the service works before the search bar in the header area.
Project got de-scoped to just redesign header area and have that contain improved search and how it works info to make a cleaner A/B test with the current version.
This version explored tutor faces in the background to have users see the value prop of tutors right off the bat.
Tested a "scrolljacking" approach to see if locking users in to reading the how it works before seeing tutor listings was effective to learning how the service works.
We were wary that this approach might be too aggressive, but surprisingly users liked this and their comprehension was high.
This a high enough fidelity to test, but still low fidelity in production value.
Tested the scrolljacking version versus a GIF explaining how it works with a succinct 1, 2, 3.
Users preferred this concise version.
This a high enough fidelity to test, but still low fidelity in production value.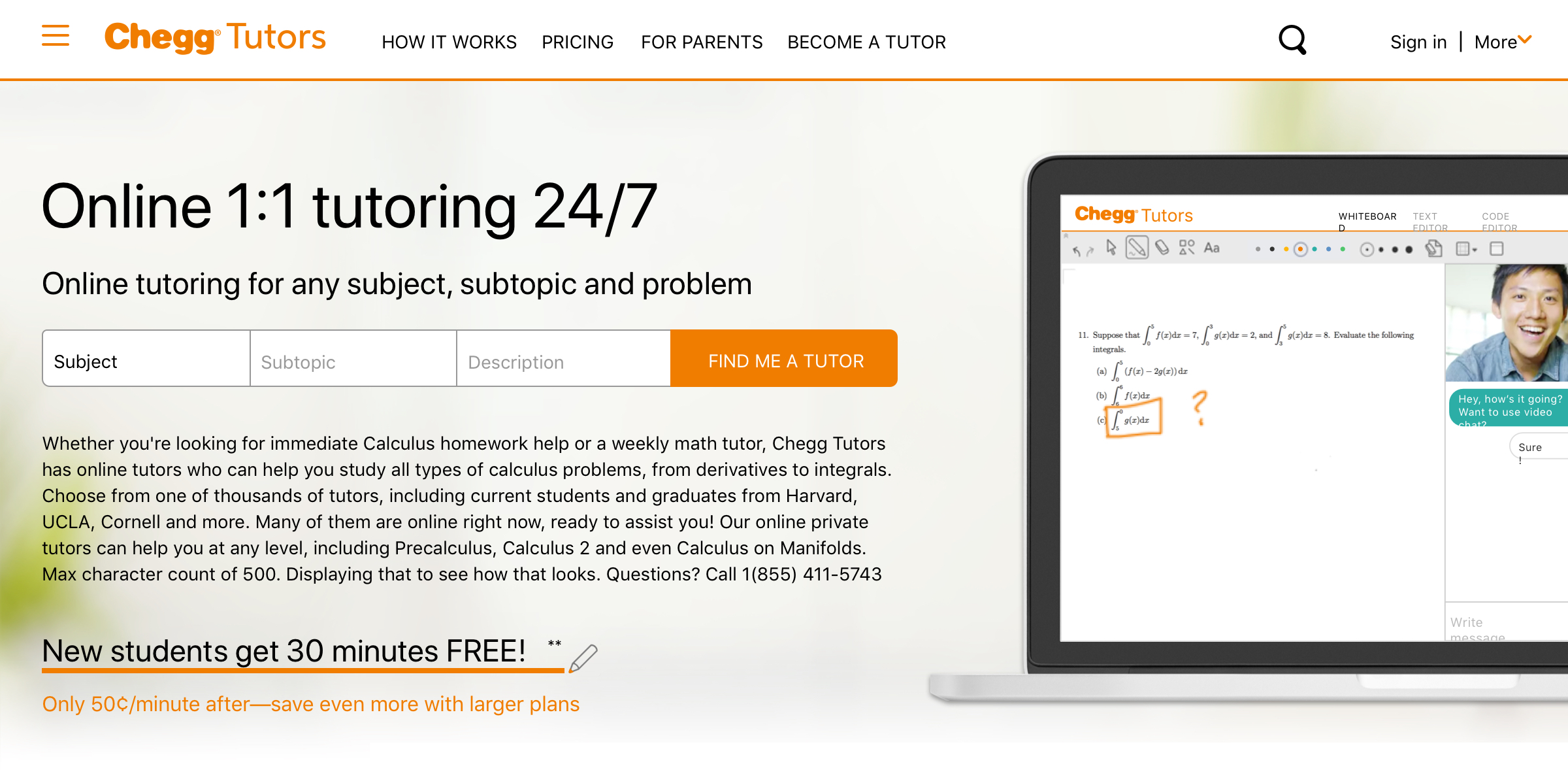 The search bar and static image launched first as a MVP. The large amount of SEO text had to stay on page for this version.
Learnings from launch
There was a drop in Opportunity rates. The data science team found that this was due to:

Min. character count for description was not exposed
Subtopic was unclear in live test (although tested well in UER)

Plan was to launch again without subtopic and fixing all error states